Leadership and Culture Building: How to Establish and Maintain a Thriving Workforce
Join Us on February 20th to Learn How Your Leadership Can Establish & Maintain a Great culture
Jalapeño pairs workplace engagement analytics with full-service consulting to unlock your team's inner potential.
Lack of an engaged culture is the #1 ISSUE currently facing business leaders. Culture exists no matter what and whether it will be an asset or a liability to your company is your choice! You don't necessarily need a big budget to create a work environment that stimulates productivity, creativity and employee engagement as a small or growing business. it is very important to take control of your organizational culture, so it can become your competitive advantage.
OUR TOPIC OF DISCUSSION
We will be discussing how to create an environment where innovation flourishes, problems get solved, and expectations are exceeded. Imagine you could restart creating your team, your job descriptions, organizational chart and redesign things from scratch. What would you change? What you would maintain? We will be combining leading-edge science, on-the-ground insight from world-class leaders, and practical ideas for action through sharing a case study and having an insightful panel discussion with industry leaders.

YOU WILL LEARN:
What it takes to create and sustain a positive workforce that you are proud of

What the contributing factors are to creating a great culture

How to keep your people motivated after their honeymoon phase

How to attract and keep top talent that fits within your culture

What growth pain is and how to eliminate it

What areas of people development and culture you should  invest in to get the highest ROI
What the obstacles are to creating a great culture

What the misconceptions are about the engaged workforce
Everyone is invited to share their diverse experiences in an interactive discussion and environment.
YOU SHOULD ATTEND IF YOU ARE:
Business Owner with a team of min 5 people

HR Lead

Team lead

Project Manager

Learner

Networker

BIG PRIZE Winner

Good Wine Drinker
and interested in hearing what our industry leaders have to say about this topic and more, make sure to join us on Thursday, February 20th!
Join us for tasty appies and a glass of wine. Engage with a dynamic group of leaders that want to keep their team motivated and make a greater impact on the bottom line. Remember to use the hashtags below to spread the Jalapeno love!
#JalapenoEvent #CultureBuilding #LeadersEmpowering #Leaders #Spiceup
*** Food and refreshments will be provided*****
OUR PANELISTS
Jarred Toselli Thomas: Consulting Services Manager of MNP

Parviz Karmali: Senior HR Leader of Stanley Black & Decker, Inc

Florence Leung: Principal at Catalyst Agents 

Troy Mitchell CTP, CH: Professional Corporate Trainer
OUR SPEAKER
Gabriela Freitas: Organizational Psychology Researcher and Consultant at Jalapeno Employee Engagement
OUR MODERATOR
Hernan Ochoa: Organizational Psychology Researcher and Consultant at Jalapeno Employee Engagement
AGENDA
5:30 pm: Networking and Food Tasting
6:00 - 6:30 pm: Playing The Strong Game & Giving Out Prizes
6:30 - 7:00 pm: a Case study with Exercise/Q&A
7:00 - 7:15 pm: Break
7:15 - 8:00 pm: Panel Discussion
8:00 - 8:30 pm: Networking & Raffle
Big Thanks to our sponsors, Pace Creative and The Strong Game for setting this event up for success: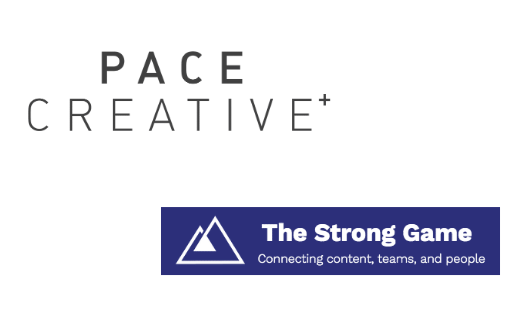 Thank You to Our Venue Sponsor For the Awesome & Beautiful Venue: Adler University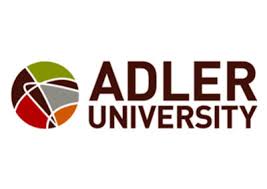 OUR EXCEPTIONAL SPEAKERS & PANELLISTS:
Florence Leung: Florence is a serial entrepreneur who has founded successful ventures in Fintech, fashion, online publishing and marketing. She built the world's first peer-to-peer online currency exchange featured on Dragons' Den and produced the first VOGUE's Fashion's Night Out in Canada, an international fashion event celebrated in over 19 countries. Her current businesses include Catalyst Agents, a bilingual digital marketing agency specializing in Chinese marketing for real estate and luxury brands, and Pendulum Magazine, a bilingual lifestyle publication with readers and contributors from around the world. 
In the non-profit space, Florence has been the Board President of 3H Craftworks helping adults with disabilities, the Chairperson for Dress for Success Vancouver's IMPACT Gala for 3 years raising over $100K on average per year, and is now the Lean In Canada Vancouver Chapter President building the community from scratch to over 1200 members in 2 years.
Jarred Toselli Thomas: Originally from New Zealand, Jarred brings valuable international experience to his roles. He has a diverse background, including being a leader in the New Zealand municipal environment during the transformation caused by new transparency and accountability legislation. He brings valuable learnings across 46+ municipalities in North America, New Zealand, Australia, American mining companies, Canadian healthcare and BC provincial government. He strives on delivering high-quality results through effective resource and scope management.
Jarred's background covers management of teams for construction firms, government agencies, IT/corporate consultancy firms and his own company start-ups. With a focus on delivering strategic plans, corporate/construction project management, organizational review advisory services and the associated change management required. With the team sizes ranging from 4-60, both virtual and onsite, each had their own unique requirements, expectations, benefits and headaches. Establishing and maintaining a great culture being the key component for the teams longevity and success.
Parviz Karmali, MBA: Senior HR Leader driven by integrity and authenticity to make a difference and inspire organizational and employee excellence. Extensive leadership experience providing effective, value-add HR models to continuously improve organizational effectiveness. Strengths include developing relationships to enhance employee experience, contributing to a high-performance culture, sustainable strategy and policy creation, succession planning and change management. 17+ years of professional and volunteer leadership experience with solid decision-making skills. Demonstrated success in influence and consensus building, innovative problem solving and issue management. Well versed in developing and executing HR strategy to drive overall business plan and strategic direction of the organization.
Troy Mitchell: Troy has built an arsenal of tools and techniques from his many years of studying psychology and personal and professional development. He now uses these tools and techniques to train professional athletes, top business professionals, cancer patients, gifted children, at-risk youth, counselors, nurses and many groups, corporations, and organizations around the world. Troy has been featured in numerous publications including BC Business Mag, Event Mag, The Morning Star, Off-Centre Mag and many more. Giving back is very important to Troy and is why he is involved with a number of fundraising efforts and has directly contributed to raising over $100,000 for charity in the last few years. Through Troy's thought-provoking and engaging workshops participants grow and learn how to; manage stress, increase focus, set goals and steps to achieve, be a leader, build a team, and overcome any personal or professional obstacle. "Tools are important but are worthless without the skills to use them. People learn by doing and my courses offer the perfect, safe environment required to build their skills." Troy explains
Gabriela Freitas: Gabriela Freitas is an Employee Engagement Consultant and Researcher at Jalapeno Employee Engagement, where she helps organizations reach their full potential, working closely with employees to maximize employee engagement. Passionate about people and organizational development, Gabriela works closely with employees, providing individual coaching and training in order to create an environment where they can thrive in. She has also been heavily involved in full-cycle recruitment and branding and has used her experience to help organizations strengthen their employer brand, recruitment processes, and change management processes. Gabriela holds a Bachelor's degree in Psychology from the University of British Columbia and is currently pursuing her Master's in Organizational Psychology at Adler University, where she is focusing her research on the impact of supervisory empathy on employee engagement.
Hernan Ochoa: Hernan is a researcher and consultant at Jalapeno Employee Engagement where he helps companies, especially small to mid-sized, reach their full potential by maximizing employee engagement. Using research-based action, he works hard to align employees' core motivators to the company's vision and values to ensure that individuals are engaged, and thus, working to their fullest potential. Hernan is currently completing his master's in Industrial-Organizational Psychology, where his thesis is focused on the gap between emerging technologies and artificial intelligence, and companies' preparedness to take on these technologies. He would ultimately like to see what cultural factors in organizations can be leveraged in order to introduce new technology with the least amount of resistance.
Samin Saadat: Samin is the principal at Jalapeno Employee Engagement. The human brain, behaviour and interactions with their environment never fail to intrigue Samin Saadat. After spending long hours in psychology labs at UBC and completing her Masters at the Sauder School of Business, she entered the workforce and observed a gap between what research suggests and what companies actually do to increase productivity and profitability. Now, Samin is on a mission to bridge this gap through Jalapeño Employee Engagement—leveraging technology and professional human services to bring research findings to life to help companies save invaluable dollars and to help individuals enhance their quality of life.