Agile Leadership & Methodology - Is it Part of Your Company's Secret Sauce?
Join Us on November 27th to Learn How You Can Outperform Your Competitors in 2020 by Adopting an Agile Framework and Leadership.
Jalapeño pairs workplace engagement analytics with full-service consulting to unlock your team's inner potential.
We are welcoming three panellists and a speaker from diverse industries to discuss the agile framework. Have you already heard the buzz word!? What happens when organizations believe they have adopted an agile framework but continue to follow processes typical of a waterfall model? Our discussion will center on the detrimental outcomes that can be caused when an agile framework is not fully implemented... such as going over budget, expensive employee turnover, missing project deadlines and making key clients unhappy.
OUR TOPIC OF DISCUSSION
Agile teams are extremely common in the tech world; however, the use of this framework in other industries is not yet well-known. If well implemented, an agile framework can help the team respond to unpredictable and fast-changing market needs. While our speaker shares a real case study, the panels will share insights on how they have implemented the agile framework with their team, the challenges they have overcome and the opportunities they have cultivated over time.
YOU WILL LEARN
Why companies lean towards Agile and whether this structure is applicable to every company and industry

The obstacles of the Agile structure and how to overcome them

When organizations should use Agile methodology

How to keep employees working in Agile teams engaged

The necessary team processes, practices and leadership styles that are essential to cultivating a successful Agile culture
Everyone is invited to share their diverse experience in this interactive discussion and game (provided by The Strong-Game) on building and managing agile teams.
THIS EVENT IS FOR YOU IF YOU ARE A:
Business Owner with a Team of Min 10 People

HR Lead

Team lead

Project Manager

Scrum Master

Learner

Networker

BIG PRIZE Winner

Good Wine Drinker
and interested in hearing what our industry leaders have to say about this topic and more, make sure to join us on Wednesday, November 27th!
Join us for tasty appies and a glass of wine. Engage with a dynamic group of leaders that want to keep their team motivated and make a greater impact on the bottom line. Remember to use the hashtags below to spread the Jalapeno love!
#JalapenoEvent #Agile4all #LeadersEmpoweringLeaders#Spiceup

OUR PANELISTS
Stefanie Curtis: CEO and Co-founder of Pace Creative
Yosef Falsafi: Experienced & Certified Scrum Master and Project Manager
Gabriela Freitas: Consultant and Researcher at Jalapeno Employee Engagement
OUR SPEAKER
Samin Saadat: Principal of Jalapeno Employee Engagement
OUR MODERATOR
Hernan Ochoa:  Researcher and Consultant at Jalapeno Employee Engagement 
AGENDA
5:30 pm: Doors Open
6:00 - 6:30 pm: Networking through The Strong Game Tool and Giving Out Prizes
6:30 - 6:45 pm: Keynote Speaker: Case Study
6:45 - 7:30pm: Panel Session
7:30 - 8:00pm: Q&A
8:00 - 8:30pm: Networking
Big Thanks to our sponsors, Pace Creative and The Strong Game for setting this event up for success: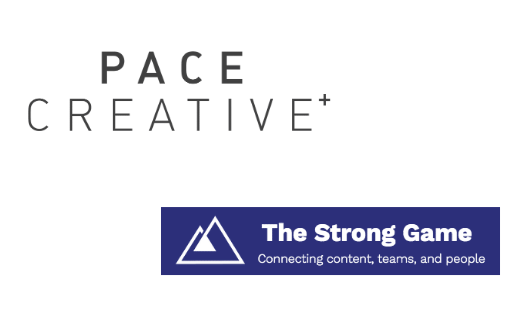 Thank You to our Venue Sponsor: Adler University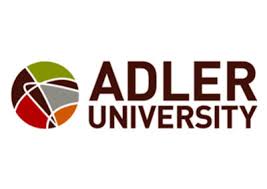 *** Food and refreshments will be provided*****
 We are all looking forward to seeing you there!
#JalapenoEvent #Agile4all #LeadersEmpoweringLeaders #Spiceup
OUR EXCEPTIONAL SPEAKERS & PANELLISTS:
Stefanie Curtis: Stefanie is the CEO and Co-founder of Pace Creative as well as an experienced entrepreneur passionate about finding niche opportunities to build and grow businesses strategically. Strong managerial spirit motivated by crafting processes to consistently improving the bottom line and meet business goals. Always looking for new opportunities to diversify and build wealth. History of working with start-up to Fortune 500 companies in a wide range of industries. Stefanie has been part of the executive team for the past 12 years and has accumulated expertise in marketing, HR, business development, operations, and strategy. Through strategic foresight, drive, and determination, she built a strong foundation for all of the companies she has worked for and has managed to successfully create multi-million dollar companies each time.
Bob Chernin: As the Founder of The Strong Game , Bob Chernin is focused on enabling technology to help people connect with one another. His company is Canadian based and he and his team have worked over three years in perfecting his vision. The Game is fun for all and is a great way to break the ice with those around you, engage in learning or just kick off a presentation. Also, he is a Management professional with over twenty years of international IT systems integration and process improvement experience. Proven leadership abilities with a successful track record of project completion resulting in high recognition from senior management and colleagues, and continually advancing roles and responsibilities. Consistently embracing challenges and using analytical, technical and creative skills to drive to solutions and to complete all objectives
Yousef Falsafi: Yosef Falsafi is an experienced Scrum Master and Project Manager. Yosef's passion is helping companies better manage their journey from Waterfall to Agile methodology. Equipped with PMP, CSM, Lean Greenbelt as well as an MBA degree, Yosef looks at firms' project management practices from a holistic angle to optimize diverse organizational elements the project needs in order to create value.
Gabriela Freitas: Gabriela Freitas is an Employee Engagement Consultant and Researcher at Jalapeno Employee Engagement, where she helps organizations reach their full potential, working closely with employees to maximize employee engagement. Passionate about people and organizational development, Gabriela works closely with employees, providing individual coaching and training in order to create an environment where they can thrive in. She has also been heavily involved in full-cycle recruitment and branding and has used her experience to help organizations strengthen their employer brand, recruitment processes, and change management processes. Gabriela holds a Bachelor's degree in Psychology from the University of British Columbia and is currently pursuing her Master's in Organizational Psychology at Adler University, where she is focusing her research on the impact of supervisory empathy on employee engagement.
Hernan Ochoa:  Hernan is a researcher and consultant at Jalapeno Employee Engagement where he helps companies, especially small to mid-sized, reach their full potential by maximizing employee engagement. Using research-based action, he works hard to align employees' core motivators to the company's vision and values to ensure that individuals are engaged, and thus, working to their fullest potential. Hernan is currently completing his master's in Industrial-Organizational Psychology, where his thesis is focused on the gap between emerging technologies and artificial intelligence, and companies' preparedness to take on these technologies. He would ultimately like to see what cultural factors in organizations can be leveraged in order to introduce new technology with the least amount of resistance.
Samin Saadat: Samin is the principal at Jalapeno Employee Engagement. The human brain, behaviour and interactions with their environment never fail to intrigue Samin Saadat. After spending long hours in psychology labs at UBC and completing her Masters at the Sauder School of Business, she entered the workforce and observed a gap between what research suggests and what companies actually do to increase productivity and profitability. Now, Samin is on a mission to bridge this gap through Jalapeño Employee Engagement—leveraging technology and professional human services to bring research findings to life to help companies save invaluable dollars and to help individuals enhance their quality of life.
FAQs
What does my registration include?
Registration includes appetizers and event access.
What is the refund policy?
Upon receipt of registration and payment, Jalapeno cannot issue refunds or credits for services
already purchased. If you cannot make it to an event that you have already paid for, please feel
free to send a friend or a colleague in your place.
Please read our media release statement:
RECORDING. By entering these premises of the Jalapeno event, you agree that you have
knowledge of and consent to direct and simultaneous awareness.
GRANT OF RIGHTS. You irrevocably and wholly grant to Jalapeno the exclusive use of your
name, voice, picture, and likeness as recorded on these premises in conjunction with this event.
You also irrevocably and wholly grant to Jalapeno the exclusive use of any statements and
actions made by you as recorded on these premises in conjunction with this event. This grant of
rights shall be effective throughout the world and in perpetuity.
USE BY JALAPENO. Jalapeno may use any footage it obtains at this event for any purpose,
including but not limited to live and recorded transmission, advertising, promotion, sale, and
transfer, in all media now known or hereafter devised throughout the universe and in perpetuity.
You agree you have been fully informed of your consent, waiver of liability, and release before
participating in the Jalapeno event.